Hythe Pier
Hythe Pier
20 in x 36 in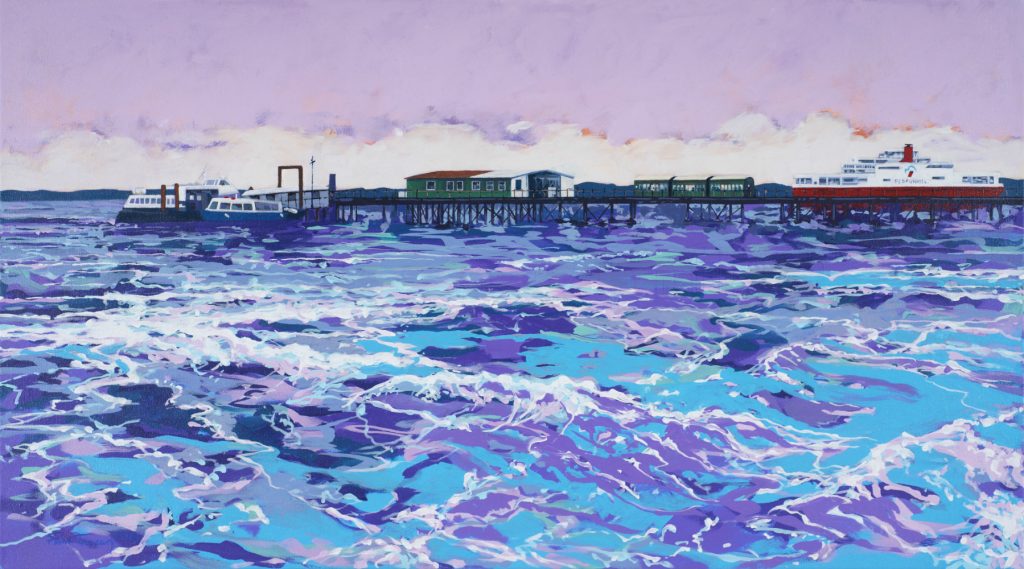 A Ferry service from Hythe to Southampton has existed since Elizabethan times.
Hythe Pier was opened on New Year's day 1881 when ferries started taking passengers across the Solent to Southampton.
In 1922 an electric train service was installed on the pier. The trains were procured from a factory in Avonmouth that made mustard gas for the First World War. These trains are still running up and down the pier.
At the pier head a ferry service runs to the Town Quay, Southampton.
In 2003 the drunken captain of the dredger Donald Redford crashed into the pier, causing expensive damage that closed the pier for a couple of months.